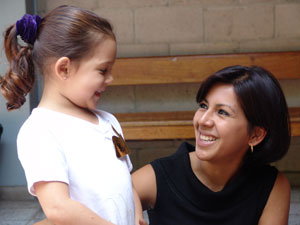 Education Enrichment Services (EES) provides students of all ages with supplemental classes and individual tutoring to achieve mastery in the desired content areas. We inspire a desire to learn through marked moments of achievement, followed by the lasting effect of success.
EES assesses students to determine individual performance levels and learning styles, enabling us to teach directly to the specific needs and educational goals.
EES draws from a team of credentialed teachers, educators and specialists in the fields of speech therapy, audiology, and psychology. This brings a holistic approach to creating, implementing and documenting programs that generate both academic results and a more confident and capable student.
Families, teachers, specialists and schools throughout the Sacramento area choose to partner with EES because of our proven track record; our professional educators are dedicated to your child's long-term goals. At EES, we cultivate relationships with families, and are committed to the student and their specific needs. We instill in your child the confidence to succeed in school and in life.
EES has extensive experience and documented results in assisting students with a broad range of learning abilities, including behavioral and learning challenges such as;
Autism and Asperger's syndrome
Sensory Integration Disorders
Sensory-cognitive processes
Memory deficits
ADD/ADHD
Dyslexia
Visual Processing
We assess all students to identify strengths and weaknesses, which shapes the plan of action to meet the specified academic objectives. Based on the assessment results, EES creates a personalized holistic learning plan. This customized approach provides the desired result through a qualified, well-matched educator, using research-validated, process-based curriculum.
"Our Approach"
EES promotes the concept of "learning how to learn" which produces results in the short-term and empowerment for lifetime learning. Because we use teaching methodologies that affect cognition, we change the way learners receive new information which positively impacts competency that will be reflected in attitude toward learning, achievement and standardized testing.
EES and students:
We know that every student is unique, which is why we view each student as an individual and develop a personalized curriculum that not only enhances academic performance, but helps build confidence and create independent learners. We base our successes on our students achieving their long-term educational goals, and our tutors are committed as mentors and educators to make sure each student stays on track.
EES and parents:
At EES we are not only committed to our students, we are also committed to our parents. Addressing your child's academic struggles can be challenging for the entire family. We understand that and are committed to offer support through our educational expertise. We communicate regularly with our parents and we also provide progress updates. We are always available to answer questions or address any concerns you are having. We love hearing about student successes too!
EES and teachers:
Working with families in the Sacramento area since 2001 has given us the opportunity to develop relationships with the region's teachers. EES frequently collaborates with teachers to create a program that supports the curriculum being taught in the student's classroom. We have found that this team approach is very effective.
Our Promise to you
EES takes a personal approach to your child's academic success.
We promise to:
Treat each student as a unique individual.
Provide a written, personalized tutoring plan to assist in the acquisition of skills and confidence.
Learn and utilize each student's individual learning style and abilities.
Provide mentorship and create a conducive learning environment with trust, compassion and support.
Maintain the highest level of ethics and teaching standards.
Communicate measured results on a regular basis.